In this article I will share Smoked Queso dip recipe and Restaurant Style Queso Dip recipe. Have a delicious lunch!
This is the blog post that several people have been waiting for!  Queso dip is definitely a favorite appetizer for many people and not something that I'd ever made at home.  Really, this wasn't something that I ever even wanted to make at home.  This is one of those dishes that I actually look forward to eating at a restaurant.  It's not exactly a healthy item so I save it.  It's special.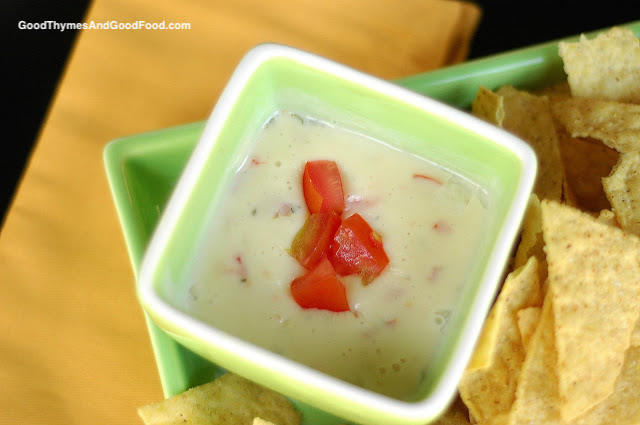 Truth be told, I was waiting for an excuse to make this Smoked Queso Dip.  That excuse came in the form of chicken enchiladas.  I thought if I was going to make a Mexican-inspired dish, I might as well go all out and make this queso dip to go with it.
I promise you won't be disappointed with this appetizer.  (Or side dish.)  It's definitely as good, and probably better than any queso dip I've ever had at any restaurant.  It's smooth, creamy, cheesy, and just…delicious.  You can make it spicy if you want with more jalapeño peppers, or you can add additional cilantro.  But really, I think it's perfect the way the recipe is written below.
Smoked Queso Dip Ingredients
1 lb Velveeta cubed
8 oz cream cheese cubed
10 oz Rotel
10 oz cream of mushroom soup
1 lb sausage browned and drained
1 onion diced
1 red bell pepper diced
½ tsp cumin
½ tsp adobo seasoning
Restaurant Style Queso Dip Ingredients
1 tbsp. canola or vegetable oil
1/4 cup onion, very finely chopped
1 jalapeno pepper, seeded and finely chopped (more or less to taste)
12 oz. white American cheese, shredded
4 oz. Monterrey jack cheese, shredded
1/4-2/3 cup milk
1 tomato, seeded and finely diced
2 tbsp. cilantro, minced (more or less to taste)
Directions
For smoked queso dip:
You need a smoker and an aluminium foil pan.
Brown onion, sausage, and red bell pepper in a saute pan on the stove. Drain grease if necessary.
Cube all cheese and put it in the foil pan.
Add veggies and sausage in the pan, don't stir.
Place the pan on the smoker at 350°F (180C) for about 15 minutes.
Stir the queso up and leave for 15 minutes.
Stir one more time and leave for an additional 10-15 minutes. Reduce the heat to 275° to avoid burning cheese.
Stir the queso up and confirm that cheese is melted.
For non smoked queso:
*Note: You should be able to find white American cheese at the deli counter of your grocery store.  Also, heat a dish while making the dip so that it is ready to be served.  I used a Brie dish that is oven-safe to serve the queso.
Heat the oil in a medium saucepan over medium-high heat and add the onion and jalapeño to the pan.  Stir occasionally for about 5 minutes, until tender.
Reduce heat to medium-low and stir in both kinds of cheese.  Add in 1/4 cup of the milk. Whisk until all of the cheese is melted.
Stir in the tomato and cilantro.  Add milk if need to reach the desired consistency.
Serve in a warmed serving bowl. Serve immediately.