I grew up in a Russian family and growing up in the 90s in the average family we didn't really know in Russia what's Italian pasta. But Russia is all about pickling veggies for winter and making other side dishes that you can pull out during the cold season and still enjoy vegetables. Lecso was one of them – it was my favorite thing!
Basically, Lecso is a very thick, sweet and salty, juicy Hungarian dish or spread that you can eat with spaghetti, rice, eggs, or meat. It makes a very unique flavored side dish, but it is extremely easy to make: it has only 3 main ingredients (tomatoes, bell peppers, and carrots).
We live in Bali for more than 1,5 year already and I really miss some Russian food, so I made Lecho and I will share my mother's recipe as she is making it for more than 30 years and she's mastering it and it is her own recipe, that I like more than Hungarian original one. I made 2 jars and already gave to taste it to my friends, one of them used it like dressing for potato salad!
The most similar dish for Americans or Europeans is ratatouille.
---
Ingredients
tomatoes (as much as you want, tomatoes are the base for the Lecho, I used garden tomatoes from our neighbors. I used about 0,8 kg small tomatoes)
bell peppers (I used 2: red and yellow to make the dish look colorful)
carrots (I used 2 medium carrots, but for me, it's a bit too much, I'm not a big fan of carrots)
salt, pepper to taste (I also added garlic salt)
Optional is onion, zuchinni, other spices and vinegar. I didn't add them as I wanted the simple dish I used to eat.
The whole thing made 2 0,5L jars.
---
Directions
Prep time: 10-15 min | Cook Time: 40 min.
Clean tomatoes, bell peppers, and carrots and chop them. I did it in small pieces, some people do slices for peppers and carrots. Don't do big pieces, as you'll have to cook it until tender.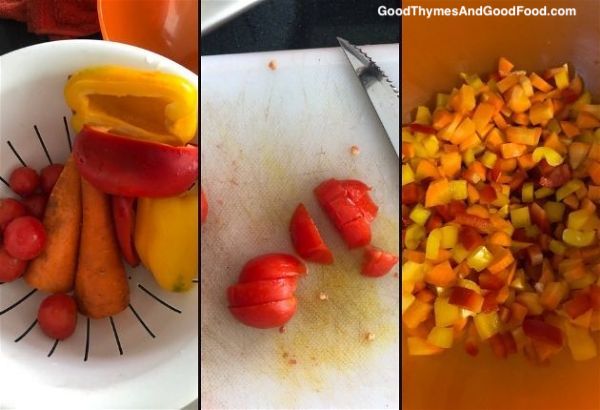 In a saucepan start simmering tomatoes for about 5 min, when they are a bit soft, add in carrots and bell peppers. Add salt, pepper, and any other spices you want.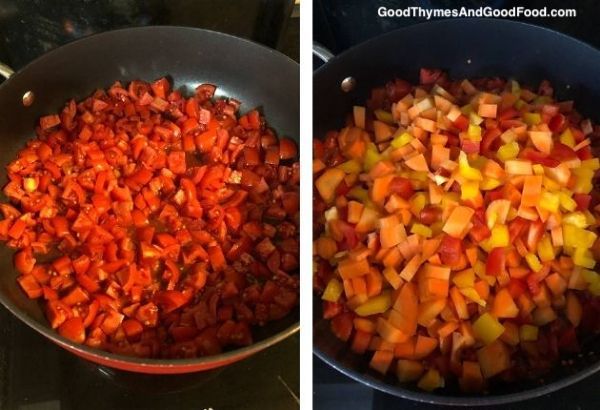 Tomatoes will give a lot of juice, so you don't have to add water. Cook for about 40 min until carrots and peppers are tender. If after 40 min they are still not, you can add half of the cup of water and cook for another 7-10 min.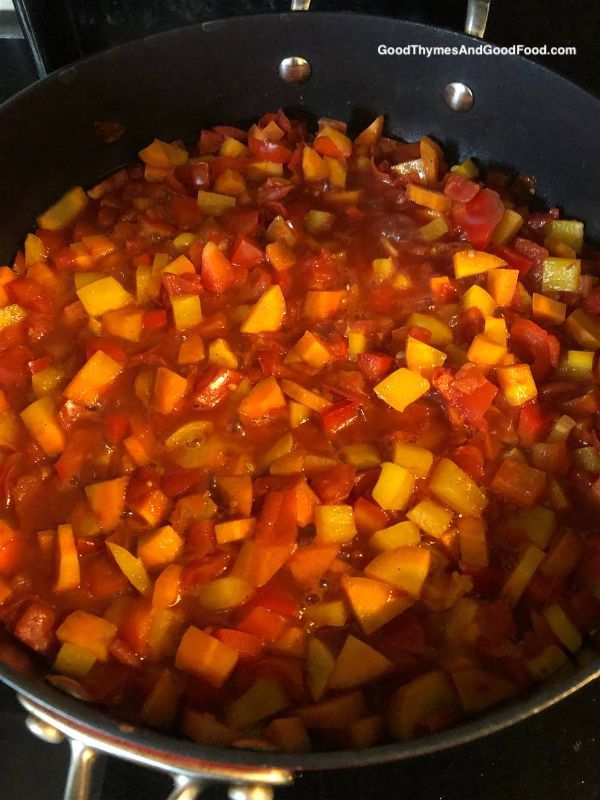 Meanwhile, you need to prepare jars and cups. I don't really know if you do it in the States or all over the world, but in Russia, we sterilize jars and lids. I'll share with you a very easy method.

For jars: wash jars and place wet jars without cups in the oven, "bake" for 15 min at 430F (220C). Let them cool in the oven.
For lids: boil them in a pot until the water is actually boiling for 3-5 min. Remove and let them cool.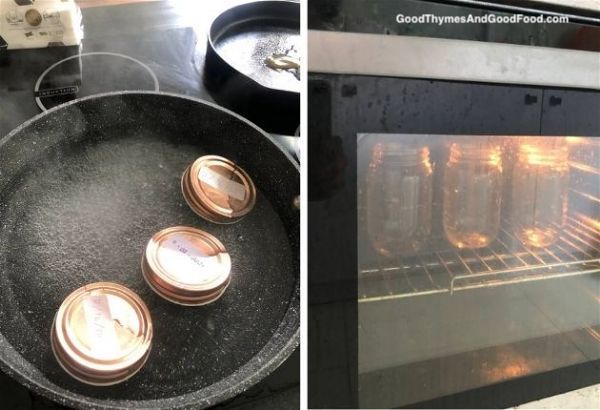 When the lecso is ready, pour it in the jars. You can eat it while it is warm too – it's delicious. Or you can let it cool and store in the fridge.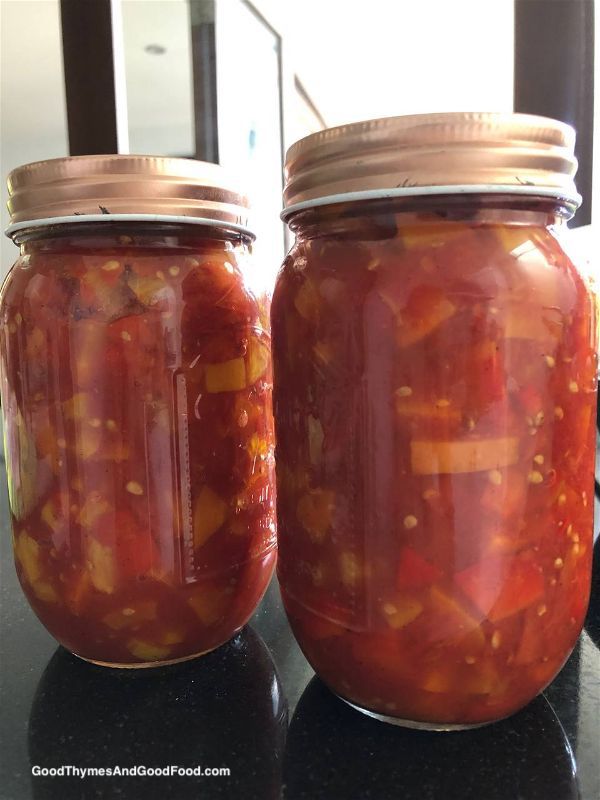 Serve as it is, add as sauce to spaghetti, rice, meat, as spread for pitas. Enjoy!