My lovely partner Carlos spent the majority of his summers camping and trekking.  In a tent…in the outdoors. He had very fond memories of making s'mores over the campfire, and I decided to make S'mores Brownie for him. And he liked it!
This Smores brownie definitely conjured up those campfire memories with ooey gooey marshmallows, crunchy graham crackers, and sweet melted chocolate.  Throw a brownie between and you have something delicious and sweet.  If you have a sweet tooth, these are the brownies for you!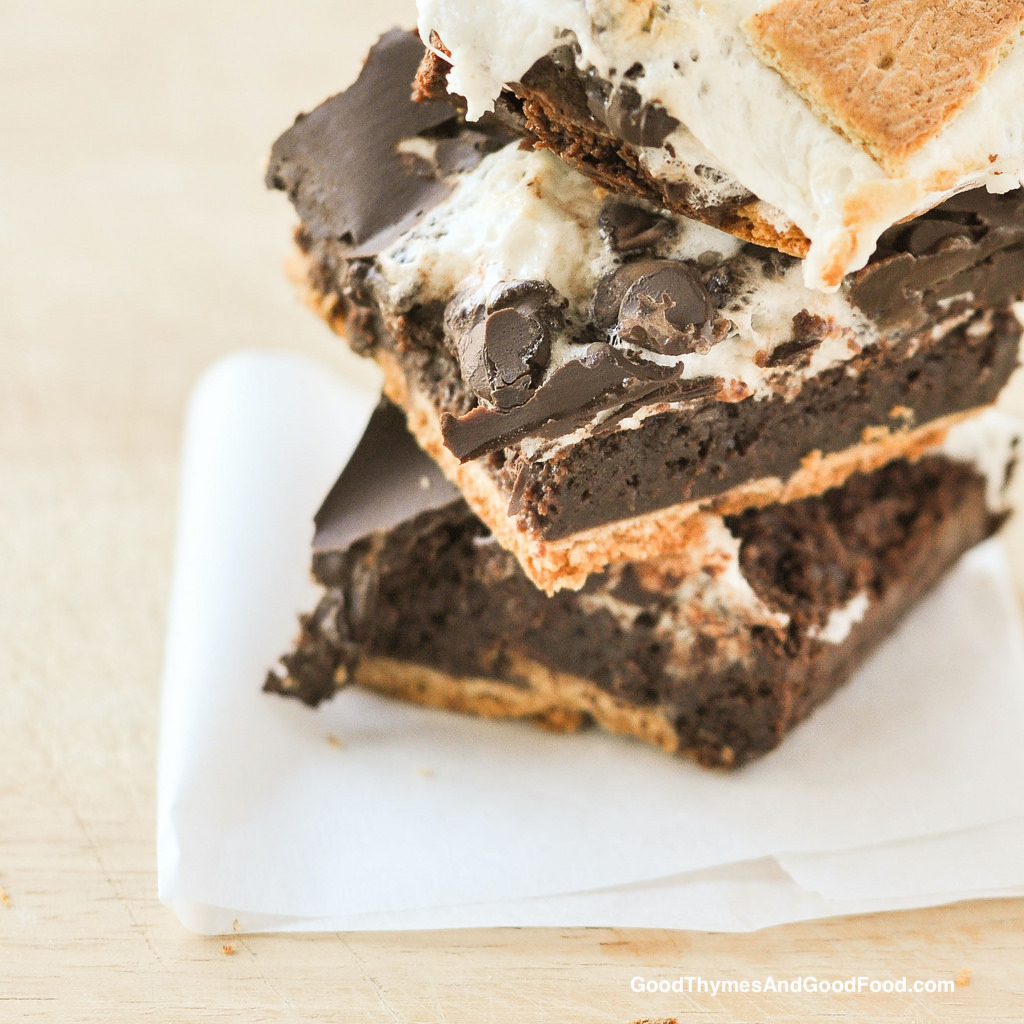 One tip:  When you are ready to cut them, use a very sharp knife and dip it in water between cuts.  The marshmallows are very gooey and can make for a difficult time cutting.
S'mores Brownie Ingredients
10 graham crackers, broken in half (20 squares), divided
¾ cup unsalted butter
4 oz. unsweetened chocolate
2 cups sugar
3 eggs
1 tsp. vanilla extract
1 cup all-purpose flour
2½ cups miniature marshmallows
1 cup semi-sweet or dark chocolate chips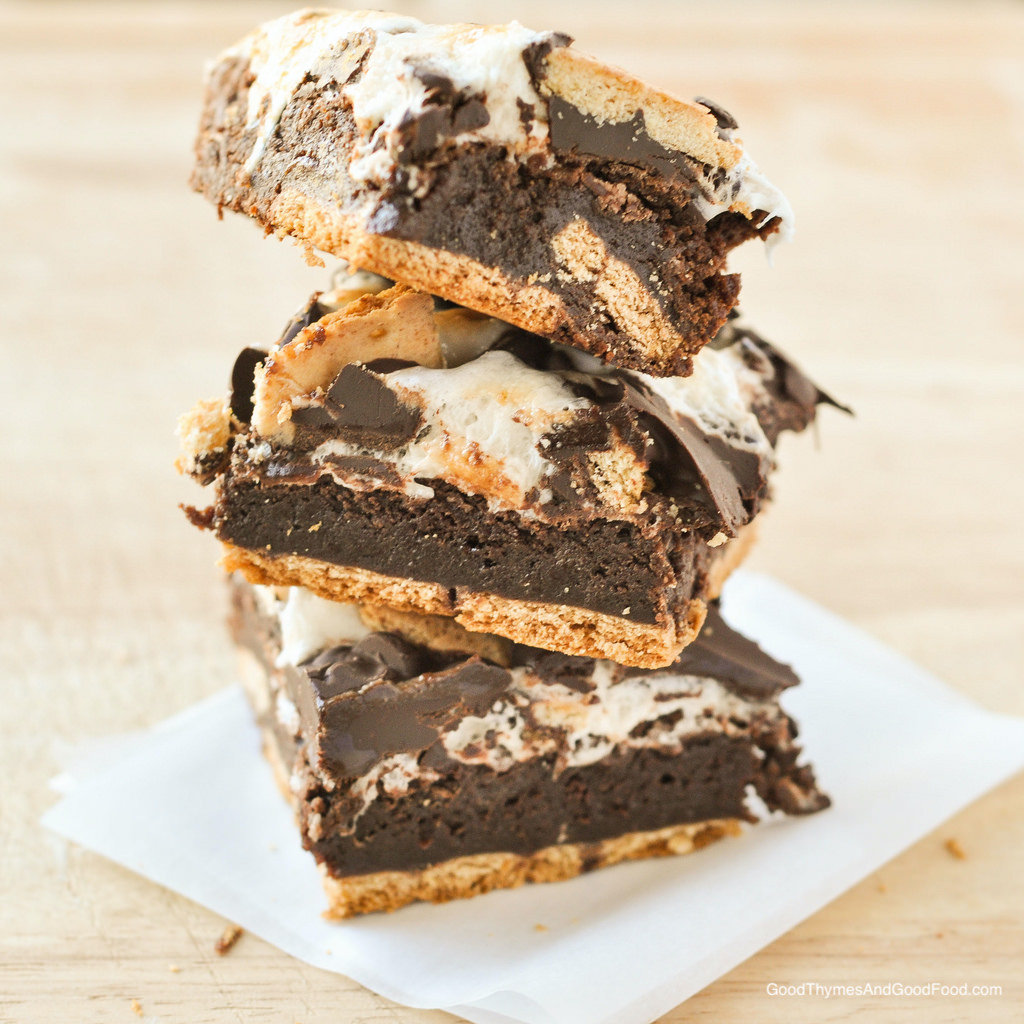 Directions
Heat oven to 350°F and line a 9×13-inch pan with foil and spray the foil with cooking spray. Lay 15 graham crackers in the bottom of the prepared pan, with sides overlapping as necessary. Break remaining graham crackers into pieces and set them aside.
In a large bowl, microwave butter, and chocolate squares for 2 minutes, then stir until chocolate is completely melted (microwave additional 20 seconds as needed but no do not overheat).
Whisk in sugar, eggs, and vanilla; mix well. Stir in flour just until no streaks remain. Pour over graham crackers in the pan and smooth gently.
Place in preheated oven and bake for 30 to 32 minutes or until a toothpick inserted in the center comes out with moist crumbs. Do not over-bake.
Immediately sprinkle with marshmallows and chocolate chips. Bake for an additional 3 to 5 minutes or until marshmallows begin to puff. Remove from oven and press reserved graham pieces gently into marshmallows. Using a kitchen torch (or place under the broiler), toast the marshmallows until golden brown.
Cool completely on a wire rack. Lift brownies from pan before cutting to serve.