We are not really big breakfast eaters, as we are fans of Intermittent fasting. Sometimes though we make eggs, bacon, french toast, or go eat some Belgian waffles in a gastropub nearby.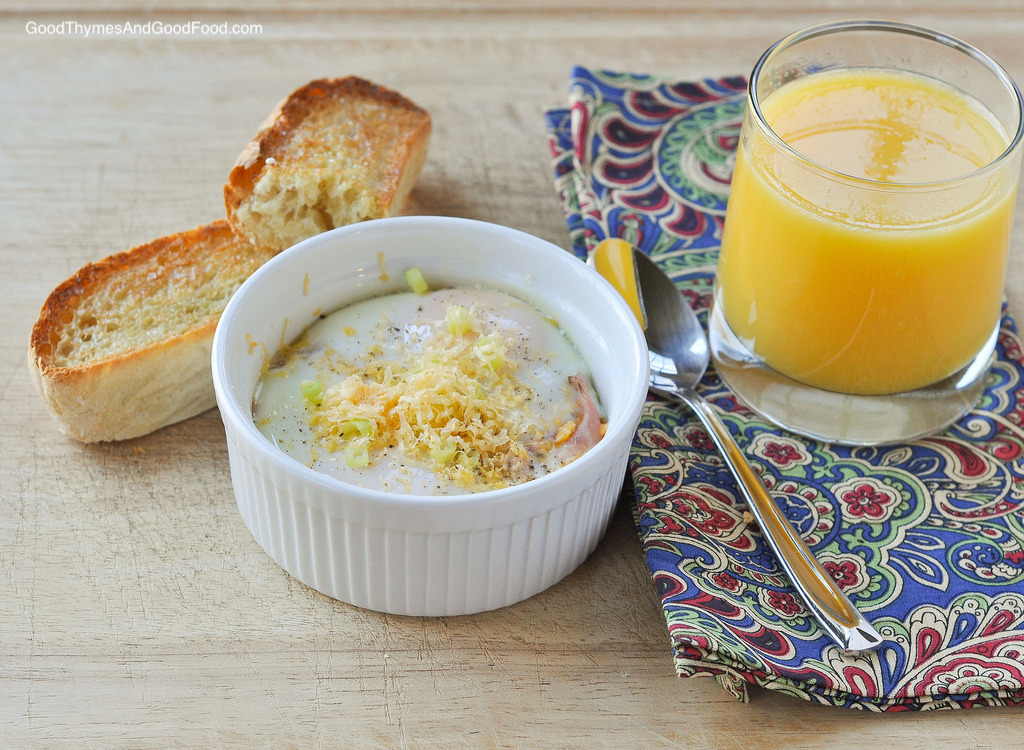 Normal breakfast is like what I can do based on what's in our fridge and pantry? One day Baked Eggs with Ham and Cheddar reached my attention.
We rotate through our "usuals" pretty quickly, especially in the egg department – scrambled, omelets, over easy, egg-in-the-hole, rinse and repeat.  The one way that I quickly forget to prepare eggs is to bake them.  But once I tried I thought it was genius!  I never would have thought to crack eggs into a ramekin and then bake them!  They turn out perfectly creamy with set whites and slightly runny yokes and they are endlessly adaptable.  You can throw just about anything into a ramekin with the egg(s) and have a delicious breakfast in about 15 minutes.  This method is also great for a crowd and with so many variations, you can customize them for what people like.
As you bake these, definitely keep a close eye on them so that they don't over-bake.  Every once in awhile I have an egg that just doesn't seem to want to set up.  When that happens, I'll microwave it for 15-25 seconds and that usually does the trick.
Baked Eggs with Ham and Cheddar Ingredients
Serves 2
2 tbsp. softened cream cheese
2 tsp. prepared salsa
2 slices deli ham
cheddar cheese, shredded
4 eggs
1 scallion, thinly sliced
Kosher salt and freshly ground black pepper
You'll also need 2 or 4 ramekins.
Directions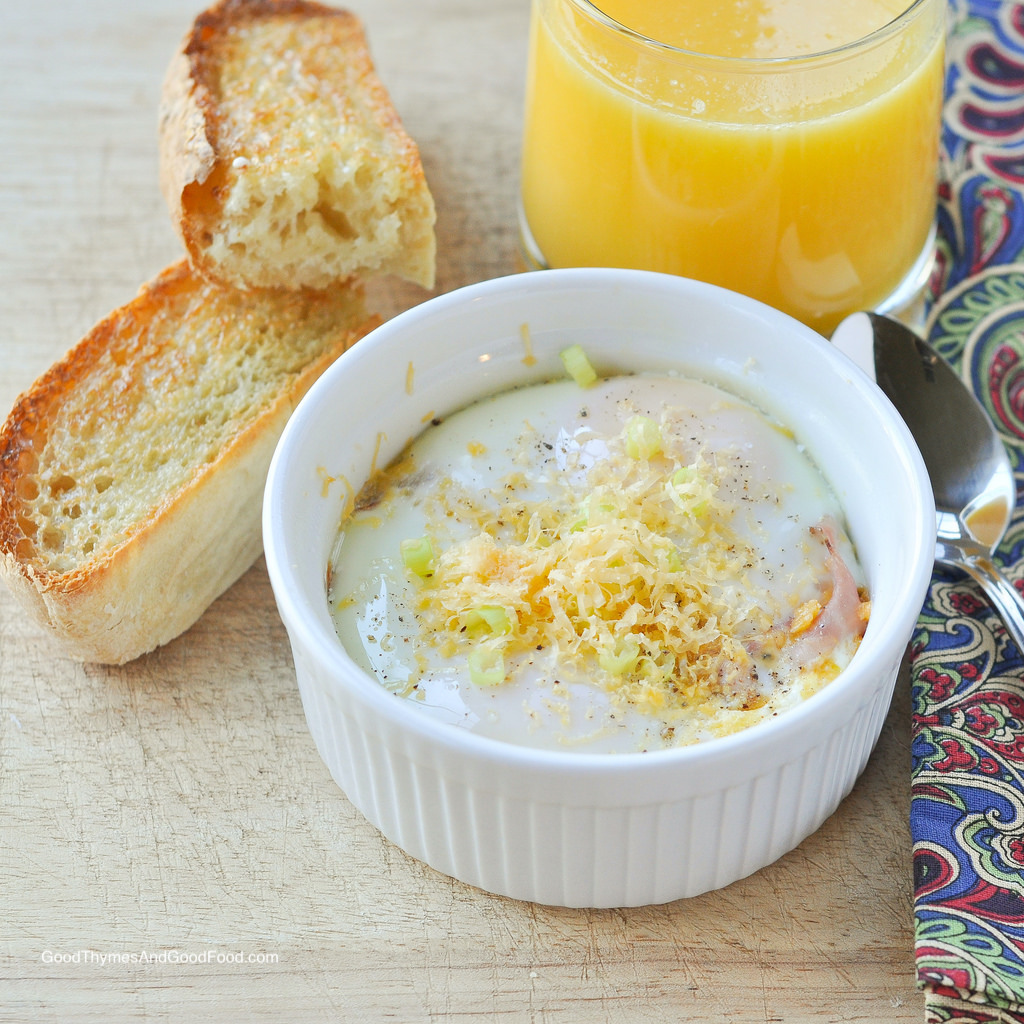 Preheat oven to 350° F and spray two 8 oz. (or 4 smaller ramekins) with cooking spray.
Spread 1 tbsp. of cream cheese into the bottom of each ramekin and top with 1 teaspoon salsa. Layer ham next and then top ham with the desired amount of shredded cheese. Crack two eggs into each ramekin (or 1 egg into smaller ramekins), being careful not to break the yolks.
Place ramekins in preheated oven and bake for 5-10 minutes, just until whites are beginning to set, watching carefully.
Turn on the broiler and broil for 5 minutes more, watching carefully, until whites are fully set.
Top with scallions and additional cheese. Season to taste with salt and pepper.