We normally have for breakfast pancakes, french toast, omelets, drink coffee or juice, and I love sweets for breakfast even if it is not healthy. It's just what we do. One day we had to make eggless Cinnamon Vanilla Biscuits.
Well, I had been SO sick, that I hadn't gone to the grocery store. We were out of eggs! And bagels! What the heck were we going to do without either of those items?! I couldn't fathom an eggless breakfast.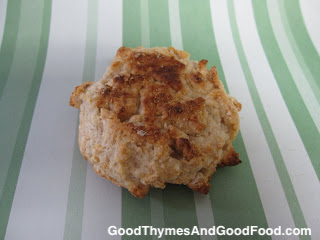 So I turned to Google. And as usual, she did not let me down! I found these biscuits after Googling 'eggless breakfast'. They were delicious! And although they were a departure from our regular breakfast items, we enjoyed them and have been snacking on them all day.
Ingredients
2 1/4 cups Original Bisquick baking mix
2-3 tablespoons sugar, depending on desired sweetness
1/2 teaspoon ground cinnamon
2/3 cup milk
1/2 teaspoon vanilla extract
cooking spray
I added a handful of dried cranberries to the end of dough and those were really good, and gone first!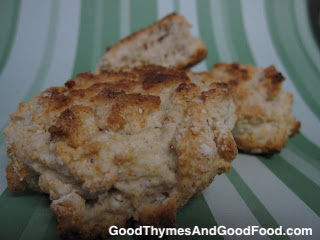 Directions
It is a very easy recipe for breakfast or for sweet snack for friends night. Total time will be less than 20 min!
Preheat oven to 450°F (230°C).
Combine Bisquick, cinnamon, and sugar in a medium bowl.
Stir in milk and vanilla and mix well.
Spray a baking sheet with cooking spray or grease it (you can also use a non-stick baking sheet without cooking spray) and scoop the batter with a teaspoon. Drop the batter onto the sheet forming biscuits, 1 inch between each of them.
Place in the oven and bake the biscuits for 12 – 15 minutes, or until they become golden brown.
Serve warm with butter, maple syrup or ice cream, berries compote and anything you like to eat your breakfast with.