Every year I buy bags and bags of fresh cranberries around Thanksgiving and it never fails that I use 1 for cranberry relish on Thanksgiving day and then have a bunch of bags leftover.  
In the past, I've made scones and a cake, both of which we all enjoyed, but I thought I'd try something that I could put into the freezer for when our new bundle of joy arrives – and I found Cranberry Buttermilk Muffins.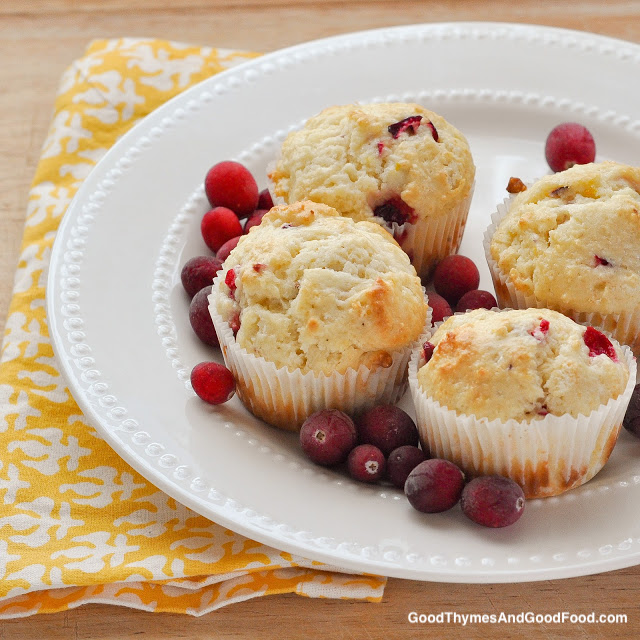 I wanted something that was fairly simple and that would freeze well.  These fit the bill for both of those requests AND it used up a fair amount of the buttermilk that I always seem to have sitting around, too.
Cranberry Buttermilk Muffins are tender, have a perfect tartness from the cranberries, and are not overly sweet otherwise.  I definitely enjoy a sweet morning treat now and then but these are great for everyday, with a little coffee or orange juice.  
Ingredients
1 cup cranberries, coarsely chopped
¾ cup granulated sugar, divided
3 cups all-purpose flour
3 ½ tsp. baking powder
¼ tsp. baking soda
½ tsp. salt
½ cup unsalted butter, cold
1 egg
1 ½ cups buttermilk, at room temperature
1 tsp. orange zest
2 tbsp. freshly squeezed orange juice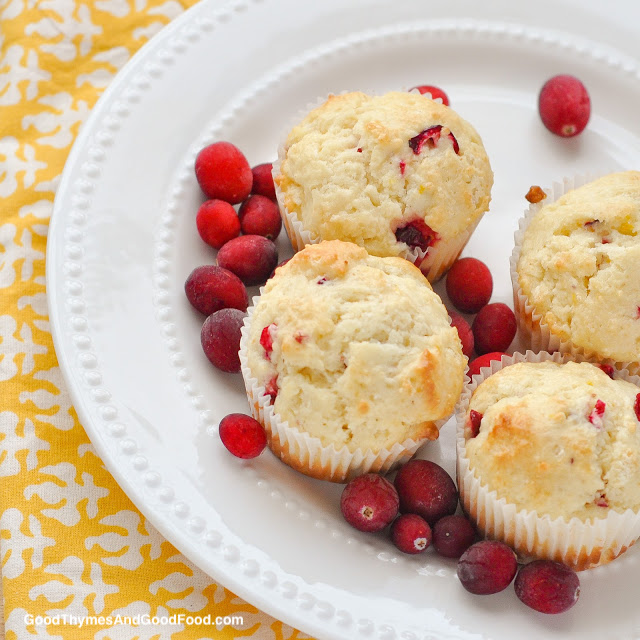 Directions
Preheat the oven to 375 degrees F (180C) and grease 18 muffin cups (the ingredients are listed for 18 muffins, but you can adjust it); set them aside.
In a small bowl, combine cranberries and ¼ cup sugar; set aside.
In a medium bowl, whisk together flour, remaining sugar, baking powder, baking soda, and salt.
In another medium bowl, cut butter into dry ingredients using a pastry cutter until the mixture resembles a coarse meal.
In a liquid measuring cup, lightly beat together buttermilk, egg, orange zest, and orange juice.
Pour the liquid ingredients into the dry ingredients, and add sweetened cranberries, stirring the mixture until just moistened; do not over mix, as muffins will not rise well enough.
Divide muffins batter evenly between prepared 18 muffins cups, filling about 2/3 full.
Bake for 20-25 minutes until a tester or a toothpick comes out with only moist crumbs attached.
Let the muffins cool in the pan for 5 minutes, then transfer them to a wire rack and let them cool completely.
Store in an airtight container.