Mexican food was always my default when I don't have no idea what to cook.  Originally we were going to grill some fish and roast a bunch of vegetables and call it good on this particular night.  But then I was flipping through a magazine that was FULL of Mexican dishes and I saw a variation of Hawaiian rice – Pineapple Salsa Rice.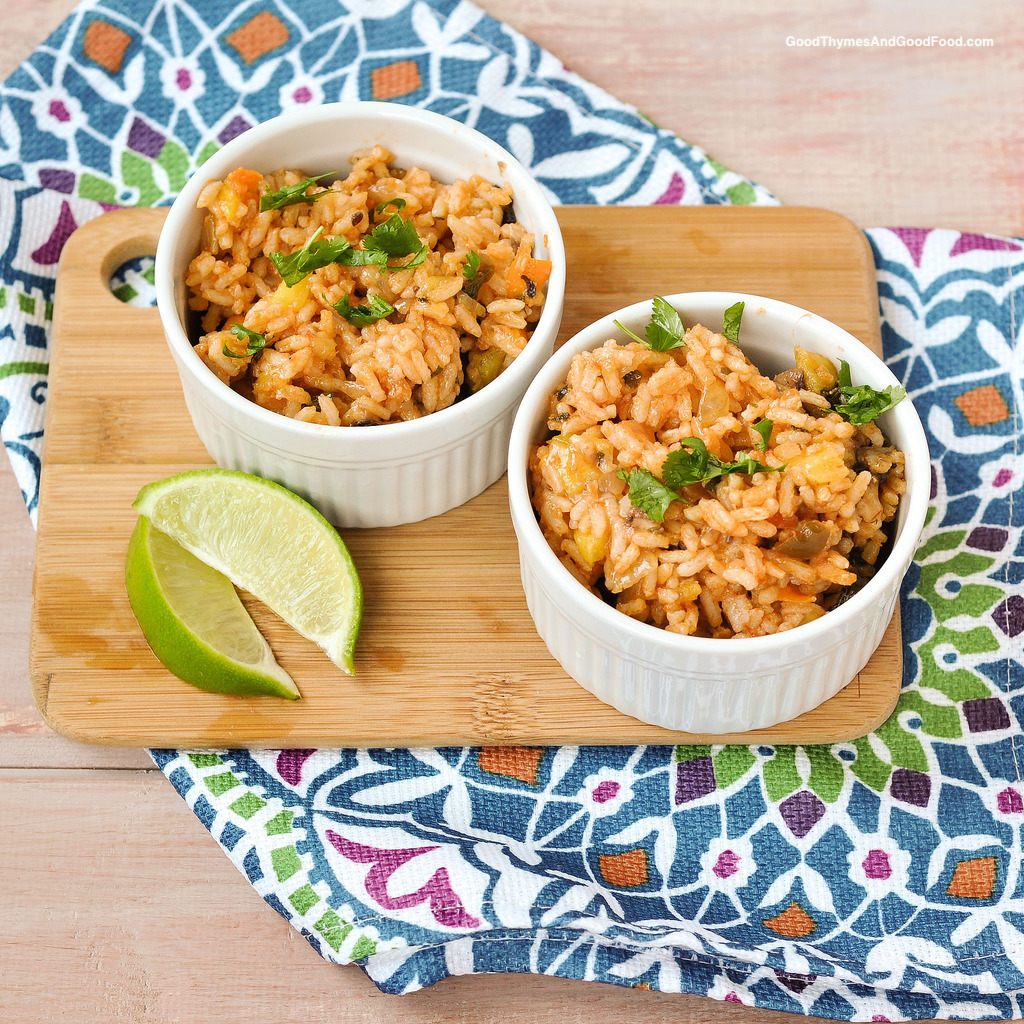 Rice is cooked with salsa, onion, sweet bell peppers, and garlic, then tossed with pineapple, cilantro, and lime. Um…okay. I'll just eat this for dinner, never mind everything else on the table. 😉  I'm a sucker for all things involving pineapple, I just love the sweet, juicy, tart fruit so, so much.  This was a great accompaniment to our meal and we ate the leftovers for a couple of days and they finally ended up on flour tortillas with leftover black beans. *drool
Pineapple Salsa Rice Ingredients
1 tbsp. vegetable or canola oil
1 medium onion, diced
½ medium sweet bell pepper, any color, diced
1 tsp. kosher salt, plus more to taste
4 cloves garlic, minced or pressed
1 ½ cups chicken stock
1 cup prepared salsa
1 cup long-grain white rice
1 cup fresh pineapple, diced
½ cup cilantro, minced
limes
Directions
In a medium saucepan set over medium heat, add oil. Once the oil is hot, add onion, bell pepper, and salt and cook until softened, 5-7 minutes.
Add garlic, stir and cook for 30 seconds more.
Stir in the chicken stock and salsa, cover, and bring to a boil.
Add in uncooked rice and stir. Reduce heat to low, cover, and simmer until rice is tender, 20-25 minutes. (Add more chicken stock or another stock you use if needed)
Stir in pineapple and cilantro, season to taste with additional salt and lime wedges.