Baked Tex-Mex Pimento Bean Dip is my new go-to, favorite, must-have dip. And it went to the top of this list after one taste.  One taste.  It's that good.  For me, it even surpasses crack dip/buffalo chicken dip.  Something about the smooth, creamy, cheesy, slightly spicy blend of this dip just did me in.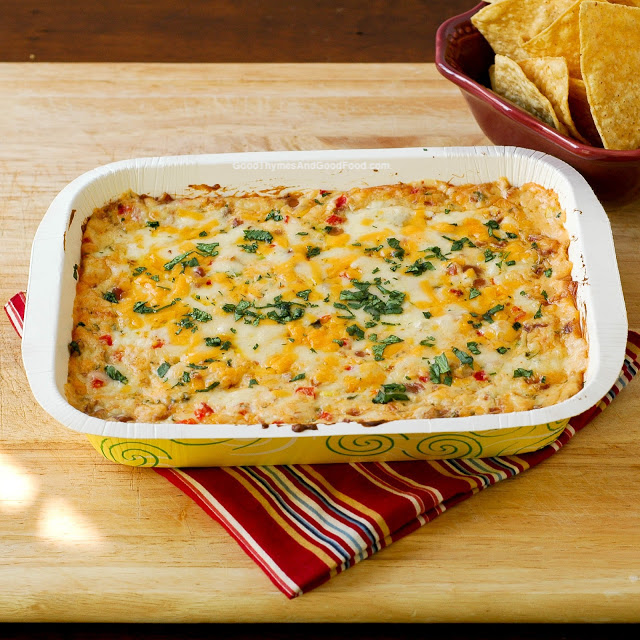 Baked Pimento Bean Dip is a perfect snack, but be careful, cause you might end up eating all at once.
I added pinto beans to another version of the recipe to bulk it up just a little and because I love pinto beans.  It gave it some extra body and made it go just a little further.  I can't wait to find another reason to make this.

Baked Tex-Mex Pimento Bean Dip Ingredients
½ cup mayonnaise
6 oz. cream cheese softened to room temperature (reduced fat is fine)
1 (15 oz.) can pinto beans, drained and rinsed
¾ cup chopped roasted red bell pepper
8 oz. extra sharp cheddar, grated (about 2 cups), 1 tbsp. reserved for topping
8 oz. Pepperjack cheese, grated, 1 tbsp. reserved for topping
⅓ cup minced scallion (2-3 scallions)
⅓ cup minced fresh cilantro, plus more for garnish
1 tsp. Worcestershire sauce
¼ tsp. red pepper flakes (more or less to taste)
3-4 dashes hot sauce
salt and pepper to taste
tortilla chips, for serving
Directions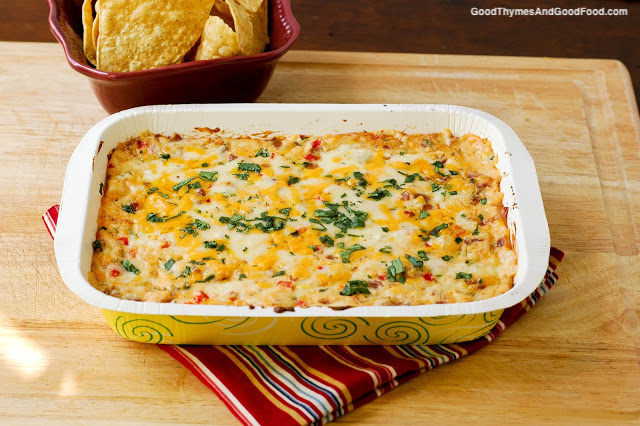 1. Preheat the oven to 350 degrees and lightly grease a 2-quart baking dish.
2. In a large bowl, combine mayo, cream cheese and beans. Using a potato masher, mash the beans until they are mostly smooth with some beans still whole.
3. Add in remaining ingredients and mix well with a spatula or wooden spoon. Adjust seasonings if necessary and spoon mixture into the baking dish.
4. Top with the reserved cheese and bake 20-25 minutes, until hot and bubbly. Garnish with additional cilantro and serve with tortilla chips.