I don't know about where you live but it has been blistering hot here all over the year, as you we moved to Bali (what did you expect, right?).  Carlos loves coffee and he drinks couple of cups every day, but now it is so hot that I tried to make him an Iced coffee but using instant coffee.
I am trying to avoid drinking coffee, but I was trying to figure out how to make iced coffee with instant coffee without hot water. I tried this iced coffee even myself..and I liked it, it reminds me Starbucks coffee.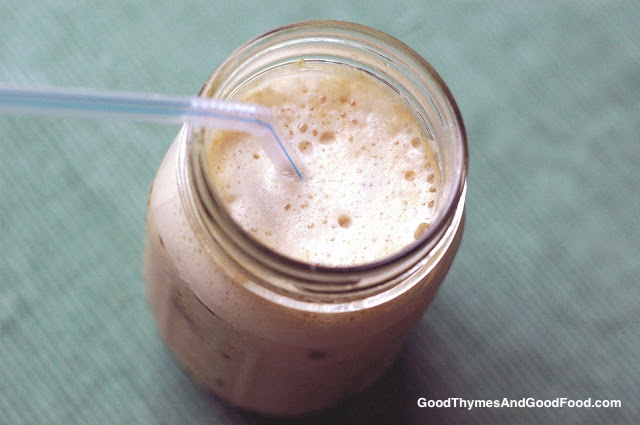 Some coffee makers do brew cold coffee but I don't love it.  This recipe is better as it makes a delicious iced coffee that's perfect for a pick me up, morning or afternoon!
This is a recipe that is definitely "to taste". I like my coffee on the sweet side, so adjust accordingly. 🙂
You don't need blender for this recipe.
Ingredients for Iced Coffee
2 tsp. instant coffee granules
1 tbsp. + 1 tsp. sugar
3 tbsp. warm water
4 oz. milk
2 oz. ½ & ½
Directions
In a small jar or bowl with a lid combine instant coffee, sugar, and warm water. Shake until well combined and mixture begins to foam.
Pour foamy mixture into a glass filled with ice and then add milk and ½ & ½. Stir to mix thoroughly.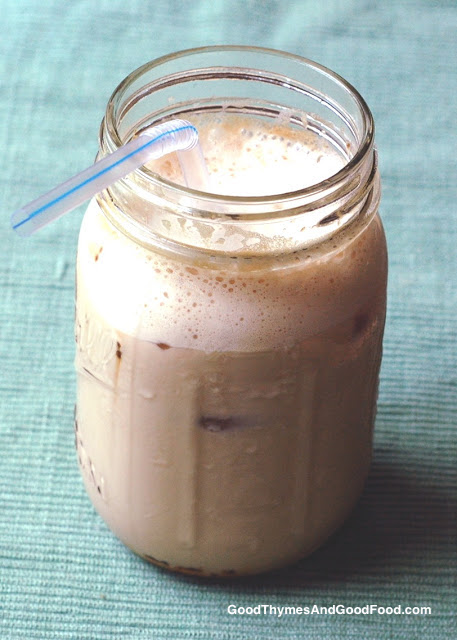 If you're looking for something creamy, sweet, smooth, refreshing and delicious – try iced coffee and you'll never forget it.