This is much less a recipe than it is just an idea.  So delicious and refreshing.  I'm actually not one to order water with lemon while at a restaurant, but the combination of different citrus and fruit flavors definitely wins me over.  
I use lemon, lime, orange, and mint in this version.  The great part is that you can use nearly any type of fruit that you have around, I plan to try cucumber next.  For me, this is just a great way to add flavor to the water that I know I should be drinking.  Let's face it, it's not always easy to throw back 8 glasses of water every day.
I don't usually garnish my glass, I just added that for looks.   Sometimes adding the garnish makes the flavor a little overwhelming so I just pour straight from the picture.
I plan to make this all through the spring and summer.  Surely it will be refreshing when the really hot weather hits us here in the south.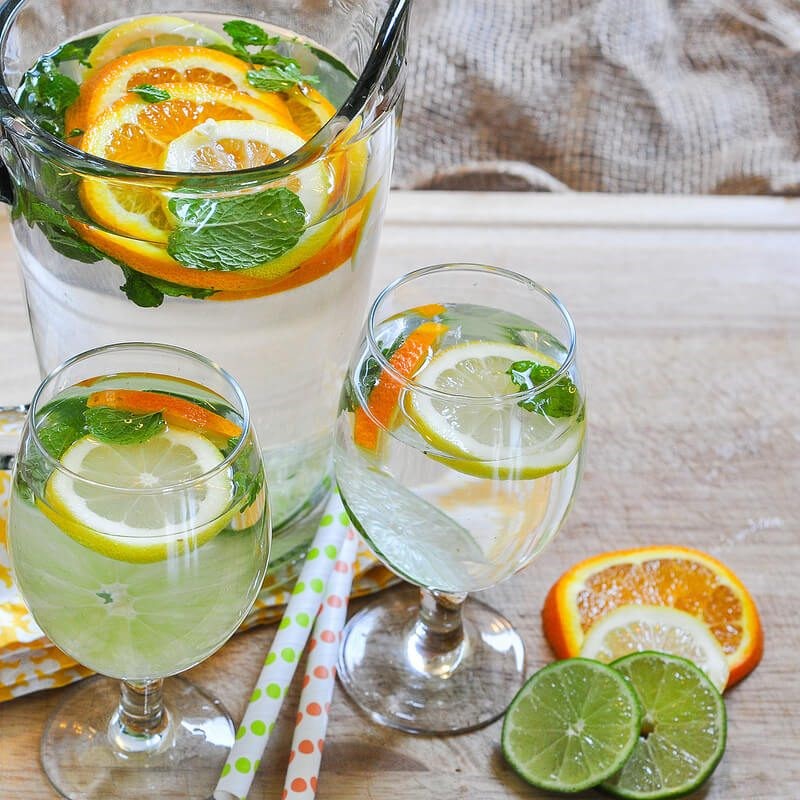 Citrus and Mint Infused Water
2-3 lemon slices
2-3 lime slices
2-3 orange slices
small handful fresh mint leaves
1.  In a large picture, drop in the lemon, lime, and orange slices.  Add in the mint leaves and cover with water.  Drink immediately or allow to steep.  Store covered in the refrigerator.